URUSHI.
It is chopsticks made by incorporating two falling industries of "disposable chopsticks" and "lacquer". The symmetrical shape of chopsticks is the original of Japanese style and colored with colorful urushi lacquer to finish stylishly. Creating chopsticks by utilizing modern coloring are different design than ever and will be used to add for more dishes and scenes.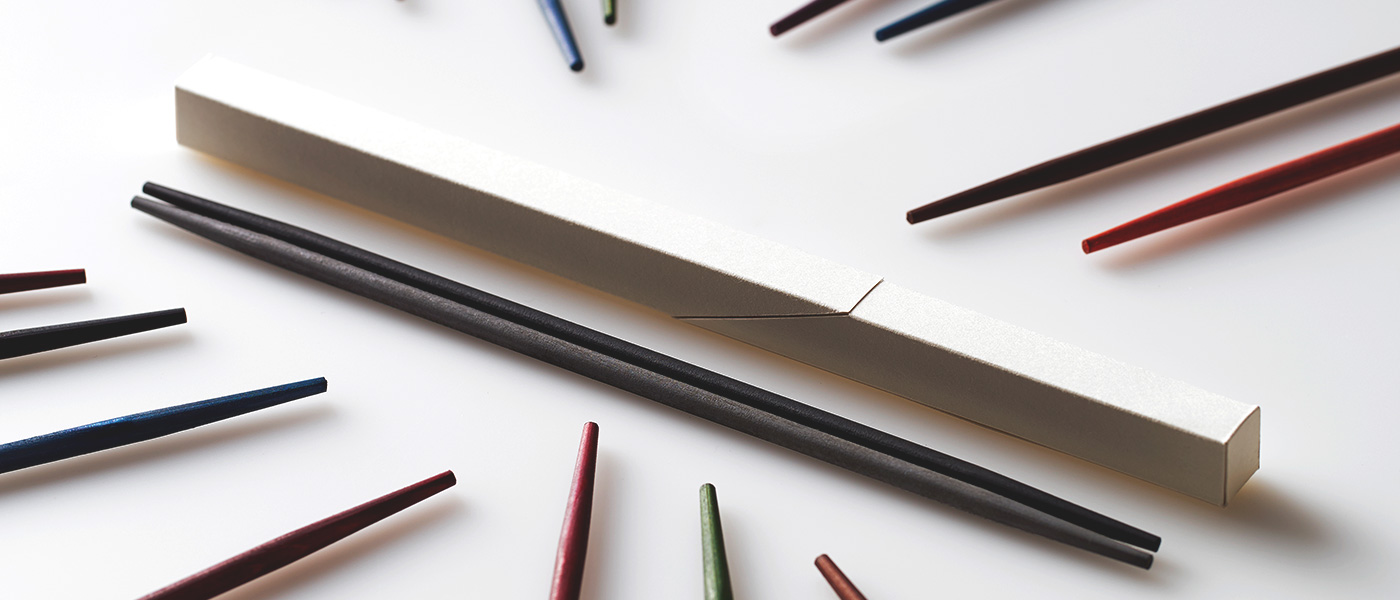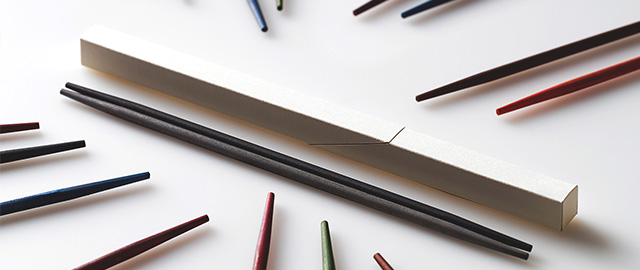 Applying Japanese domestic material such as Hinoki in URUSHI is for the purpose to utilize Japanese resources effectively.

Although the material of chopsticks is originally being disposable, the strength becomes similar to normal lacquered chopsticks by injecting urushi lacquer into the inside of the material using a special technique.

It can be seen at restaurants and hotels as well as for the occasions such as parties and events by combining with packages etc.
URUSHI was named from our hope for Japanese tradition and art to gain more attention by urushi lacquer to become popular.
Sending out Japanese traditional skills to the world in combination with unusual ideas to convey wonderful JAPAN MADE products.

Click here for more details to know about BO PROJECT chopsticks
Click here for more details to know about BO PROJECT chopsticks
Click here for more details to
know about BO PROJECT chopsticks